---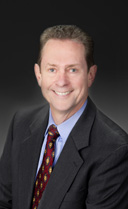 David Sims has been General Manager of NSGS since September 2012. Mr. Sims has over 35 years of experience in the development, construction, management and operations of petrochemical, refining and power generation facilities.
Prior to joining NSGS, Mr. Sims was the Director, Renewable Energy Development for NV Energy in Las Vegas, NV from 2009, and prior to that its Director of Project Development from 2006-2009.
Mr. Sims began his career in power generation in 1990, developing projects for such employers as Air Liquide America, Coastal Power Company and El Paso Merchant Energy. He has developed over 1,200 MW of power generation facilities in active commercial operation. Mr. Sims holds a B.S. in Chemistry and an M.B.A. in Finance, both from Tulane University.
---
Catherine L. Edwards
Director of Finance & Accounting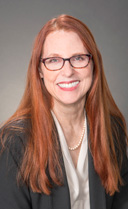 Ms. Edwards has 30 years of professional experience in the electric power industry in accounting and financial management.
Prior to joining NSGS in 2015, she was the Chief Financial Officer for GWF Power Systems, a privately held California based company, which developed, built, owned and operated six waste fired plants and three natural gas fired plants.
Prior to joining GWF in 1986, Ms. Edwards was the Controller for FloWind Corporation, a California based company with wind farms in Tehachapi and Altamont Pass.
Ms. Edwards' responsibilities include oversight of all accounting, finance, financial reporting, treasury, tax, debt compliance and administrative functions related to NSGS. Ms. Edwards holds a BS degree in Business Administration from the University of Nevada, Las Vegas.
---
Robin Chew
Director of Financial Analysis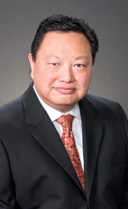 Robin Chew has been the Director of Financial Analysis for NSGS since June 2004 and is responsible for acquisition valuations, financial analysis and forecasting, debt financings, asset management, commodity hedging, risk analysis and insurance. Mr. Chew has over 29 years of experience in mergers and acquisition analysis, power and gas contract restructurings, financings, leveraged leases, asset management and business development, including 24 years in the energy industry.
Mr. Chew's previous responsibilities include managing the valuation analysis for El Paso's LNG business involving investment analysis along the entire LNG value chain. Mr. Chew's career at El Paso also involved business development in Petroleum Markets as well as the development and acquisition of international power plants and natural gas pipelines. Before joining El Paso, Mr. Chew was Manager of Energy Contracts for American Ref-Fuel Company where he structured and renegotiated QF power contracts and was also involved in acquisitions and business development.
Mr. Chew holds a BA in Economics from Wilfrid Laurier University in Waterloo, Ontario and an MBA in Finance and International Business from the University of Texas at Austin.
---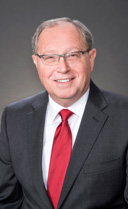 Eric Edstrom has been an Asset Manager of NSGS since 2004. Mr. Edstrom has over 30 years of experience in project finance, development and management.
Prior to joining NSGS, Mr. Edstrom was a power plant Asset Manager for El Paso Corporation from 2000 and FPL Energy from 1994 through 2000. Mr. Edstrom worked in project finance and development for Ford Motor Credit Company from 1986 through 1994.
Mr. Edstrom holds a B.S. in Industrial Engineering from Purdue University and an M.B.A. in Finance and Marketing from the University of Chicago.
---
Margaret Landry
Director of Tax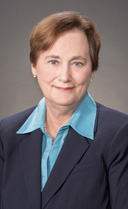 Margaret Landry has been Director of Tax at NSGS since 2015 and has been with the company since 2008. Ms. Landry has over 30 years of professional experience in the tax area, both in industry and public accounting.
Prior to joining NSGS, Ms. Landry worked in public accounting in the areas of federal and state taxation of partnerships, corporations, real estate investments, IRS and state tax representation, as well as individual and estate and trust taxation.
Her areas of responsibility at NSGS include partnership and corporate taxation for federal and multiple states, sales tax for multiple states, property tax, representation with the Internal Revenue Service and State Taxing Authorities and corporate tax provisions. Ms. Landry has a B.S. degree from the University of Southern Mississippi.
---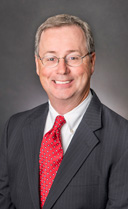 Jeffery Moore has 25 years of professional experience in the electric power industry in asset management.
Prior to joining NSGS in 2004, he was an Asset Manager for El Paso Merchant Energy. Prior to the merger with El Paso Merchant Energy in 2000, Mr Moore was an Asset Manager for Coastal Power Company. He started his career as a Project Analyst/Accountant for Destec Energy in 1992.
Mr. Moore has extensive experience in project construction management, start-up, operations & maintenance ("O&M"), financial oversight, budgeting and variance analysis. Mr. Moore holds a BBA degree in finance from Sam Houston State University, Huntsville, TX.
---