---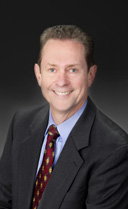 David Sims has been General Manager of NSGS since September 2012. Mr. Sims has over 35 years of experience in the development, construction, management and operations of petrochemical, refining and power generation facilities. Prior to joining NSGS, Mr. Sims was the Director, Renewable Energy Development for NV Energy in Las Vegas, NV from 2009, and prior to that its Director of Project Development from 2006-2009. Mr. Sims began his career in power generation in 1990, developing projects for such employers as Air Liquide America, Coastal Power Company and El Paso Merchant Energy. He has developed over 1,200 MW of power generation facilities in active commercial operation. Mr. Sims holds a B.S. in Chemistry and an M.B.A. in Finance, both from Tulane University.
---
Catherine L. Edwards
Director of Finance & Accounting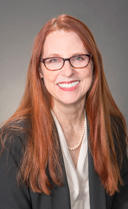 Ms. Edwards has 30 years of professional experience in the electric power industry in accounting and financial management. Prior to joining NSGS in 2015, she was the Chief Financial Officer for GWF Power Systems, a privately held California based company, which developed, built, owned and operated six waste fired plants and three natural gas fired plants. Prior to joining GWF in 1986, Ms. Edwards was the Controller for FloWind Corporation, a California based company with wind farms in Tehachapi and Altamont Pass. Ms. Edwards' responsibilities include oversight of all accounting, finance, financial reporting, treasury, tax, debt compliance and administrative functions related to NSGS. Ms. Edwards holds a BS degree in Business Administration from the University of Nevada, Las Vegas.